Introduction
A pre-wedding photoshoot is important. It provides an opportunity for couples to capture memories of their love and commitment. 
This is done before their wedding day. A wellplanned pre wedding video shoot can be a treasure trove of stunning images that can be cherished for a lifetime. However, with so many options for locations, themes, and poses, it can be challenging to decide on the best approach.
This article will guide couples to create beautiful and memorable images for their big day. We will give 15 pre-wedding photoshoot ideas, tips, and poses. This will help them capture special moments.
Ideas for Pre-Wedding Photoshoots
1.

     

Outdoor locations
There are various outdoor shoot location__s in Delhi NCR that can be used for pre-wedding photoshoots for free. These location__s include Lodhi Garden, India Gate, and Hauz Khas Village. 
 The natural surroundings of these places provide a sense of calm and tranquility, which can be captured in the photos.
2.    
Indoor locations
Indoor locations such as art galleries, museums, and cafes can provide a unique and sophisticated setting for pre-wedding photoshoots. Couples can explore their favorite cultural interests or enjoy a cup of coffee together in a relaxed atmosphere. Prewedding photographers can suggest you more location in your nearby are, do consult them.tos.
3.    Themed photoshoots
Themed photoshoots, such as vintage, rustic, and bohemian, provide a fun and creative approach to pre-wedding photography. Couples can dress up in their favorite designed clothing and accessories and pose in an properly styled setting.
4.    Seasonal photoshoots
Seasonal photoshoots such as spring, summer, fall, and winter provide an opportunity to incorporate the beauty of nature into the photos. Couples can embrace the season by including seasonal flowers, colors, and textures into their outfits and props.
5.

Adventure photoshoots
Adventure photoshoots such as hiking, camping, and kayaking can provide a sense of thrill and excitement to pre-wedding photoshoots. These photoshoots can capture the couple's shared love for adventure and the outdoors.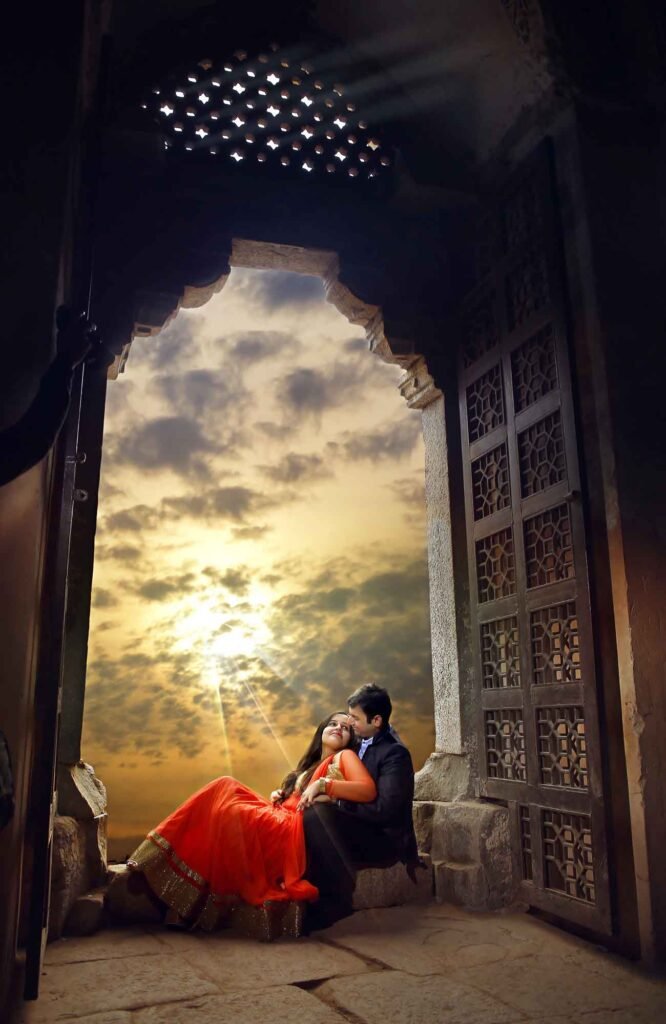 6.

    

Destination photoshoots
Destination photoshoots, such as exotic locations or foreign cities, provide a stunning and unique backdrop for pre-wedding photoshoots. Couples can explore new places and create memories that will last a lifetime. Some of the locations can be used for destination wedding.
7.    
Photoshoots with Props
A photoshoot with props is a creative way to add interest and personality to photographs. The selection of props should align with the theme and complement the subject. Gradual addition of props to simple poses and experimenting with their placement and arrangement can make for a more dynamic series of images.
8.

    

Sports-themed photoshoots
Sports-themed photoshoots can be an excellent way to showcase the couple's shared love for their favorite sports. Couples can pose with their favorite sports equipment or incorporate sports-inspired elements into the photos.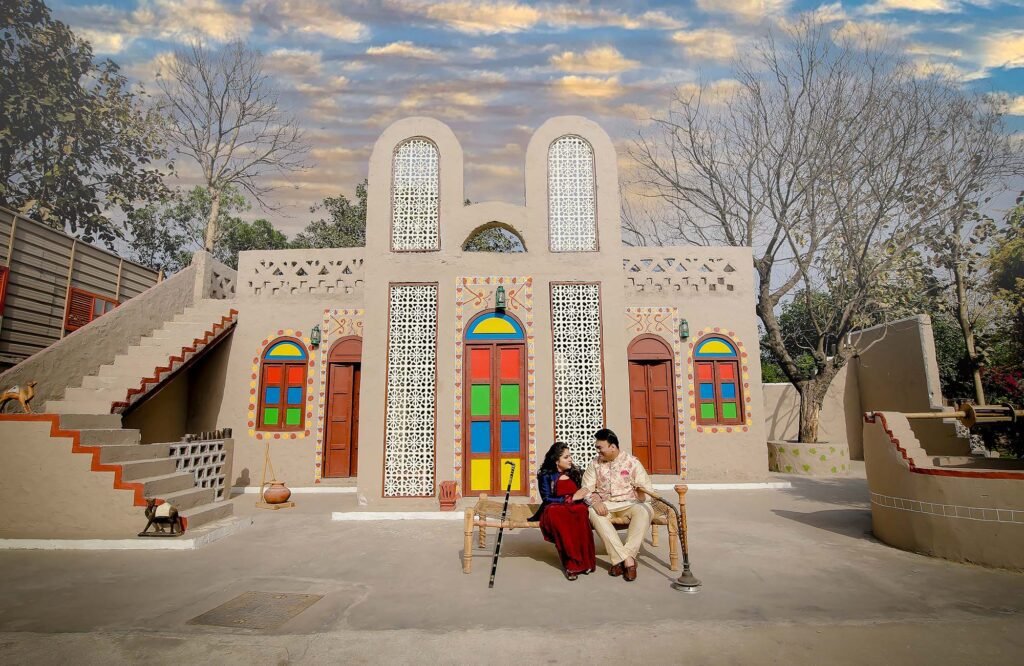 9.    
Cultural photoshoots
Cultural photoshoots can be a meaningful way to showcase the couple's cultural heritage. Couples can incorporate traditional clothing, jewelry, and props into their photos, showcasing their unique and diverse backgrounds.
10.    
Formal photoshoots
Formal photoshoots provide an opportunity to capture elegant, sophisticated, and glamorous images. Couples can dress up in formal wear and pose in a formal setting, creating a sense of grandeur and elegance.
11.    
Casual photoshoots
Casual photoshoots provide a relaxed and natural approach to pre-wedding photography. Couples can dress casually and pose in a natural setting, capturing their carefree and easy-going spirit.
12.    
Romantic photoshoots
Romantic photoshoots can capture intimate and heartfelt moments between the couple. These photoshoots can showcase the love and connection between the couple in a beautiful and artistic way.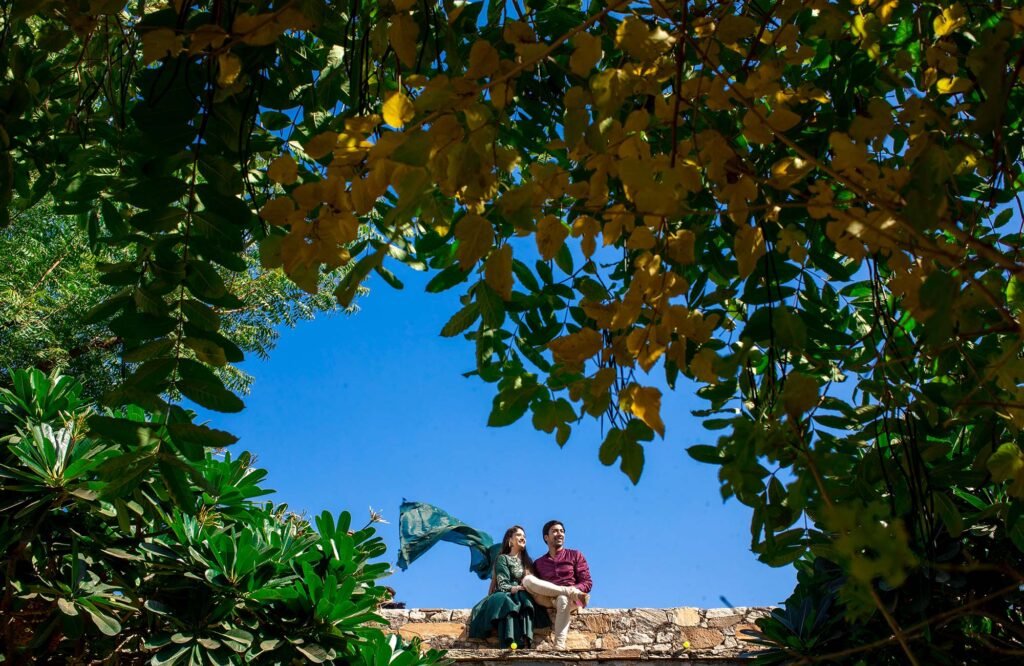 13.    
Creative photoshoots
Creative photoshoots can incorporate unique props, lighting, and angles to create stunning and visually appealing images. Couples can work with their photographer to create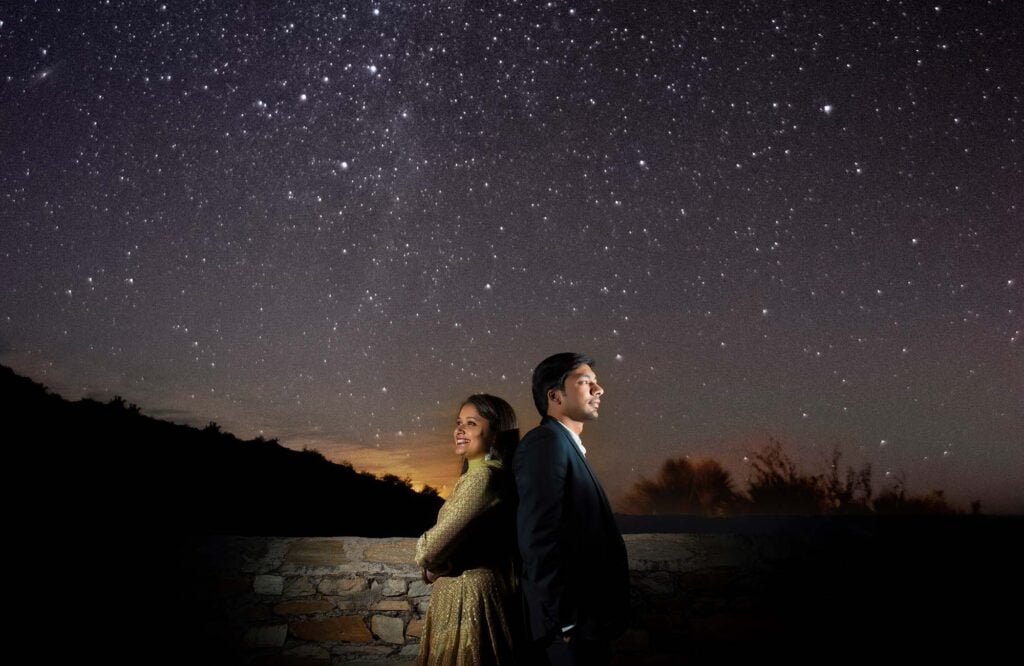 14.    
Night time photoshoots
A night time pre-wedding photoshoot can provide a unique and stunning opportunity to capture romantic and intimate images. The darkness of the night can create a dramatic and moody effect, while the use of artificial lighting can highlight the couple and create a sense of depth and texture in the images.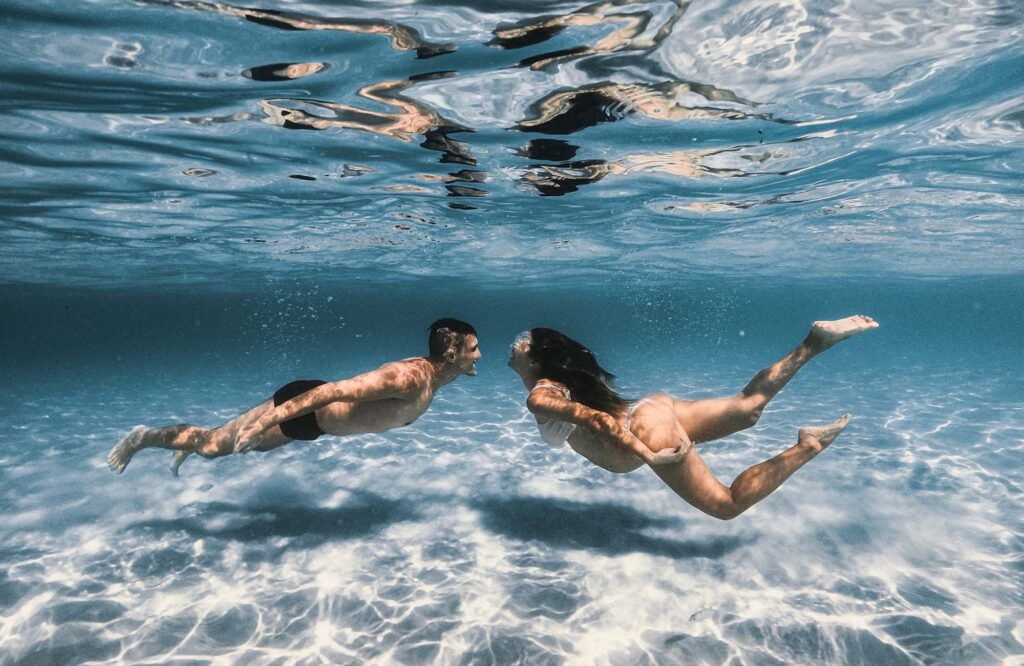 15.    
Unique photoshoots
Underwater photoshoots can be a unique and stunning way to
capture pre-wedding memories. Couples can pose underwater in their wedding
attire, creating a dreamy and magical effect in the photos or you can use Color bombs etc.
Tips for Pre Wedding Photo shoot
1.
Plan ahead.
It's important to plan the pre-wedding photoshoot well in advance. This includes choosing the location, theme, outfits, and props.
2.
Hire a professional photographer.
They can take stunning, high-quality images that will be treasured forever.
3.
Communicate with your photographer.
It is essential to talk to your photographer about your ideas for the photoshoot. This includes the poses and the style you would like to achieve.
4.
Choose the right time.
Choose a time of day that provides the best lighting for the photoshoot. Early morning or late afternoon light can create a beautiful and natural effect in the photos.
5.
Dress properly.
Choose clothing that complements the chosen theme and location. Consider the weather and make sure the outfits are comfortable to wear for the duration of the shoot.
6.
Have fun.
Remember to have fun during the photoshoot! Enjoy the experience and let your love and connection shine through in the photos.
7.
Poses for Pre-Wedding Photoshoots.
Embrace – Embrace each other, creating a loving and intimate pose.
8.
Hand-holding.
Hold hands and walk together, creating a romantic and natural pose.
9.
Forehead kiss.
Kiss each other on the forehead, creating a tender and affectionate pose.
10.
Nose to nose.
Touch noses, creating a playful and cute pose.
11.
Dip kiss.
Dip the partner and kiss, creating a romantic and dramatic pose.
12.
Back hug.
Embrace from behind, creating a protective and loving pose.
13.
Lifting pose.
Lift the partner, creating a playful and adventurous pose.
14.
Side by side.
Stand or sit side by side, creating a comfortable and relaxed pose.
15.
Sitting pose.
Sit on a bench or chair, creating a casual and natural pose.
16.
Walking pose.
Walk hand in hand, creating a natural and candid pose.
Conclusion
A pre wedding shoot can be a beautiful and meaningful
way to capture memories of love and commitment before the wedding day. 
With these 15 pre wedding photoshoot ideas, tips, and poses, couples can create
stunning and un imaginable images that will be cherished for a lifetime.
Remember to plan ahead, hire a professional candid wedding photographer, and have fun during
the photoshoot. With these tips and poses, you can create beautiful and
artistic pre-wedding images that showcase your love and connection.


Are you looking for a photoshoot, pre-wedding shoot, Pre wedding photographer or Wedding photographer in Delhi NCR? If so, contact us. We can help you.